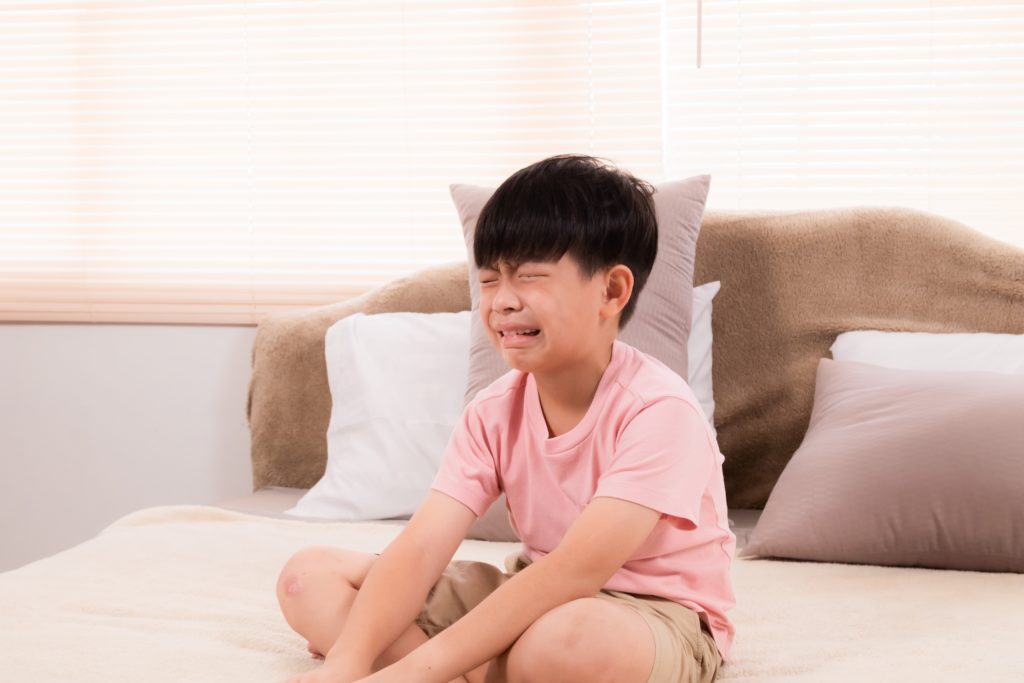 Source: Clinical psychologist, Yu Kwok Ting, from Caritas Rehabilitation Service
Children often have their own ideas, but sometimes when they encounter something they don't like, they may resort to crying and throwing a tantrum to try to get their way. However, a child's crying can often hit a parent's weak spot and make them give in, which actually sets off a vicious cycle.
We need to understand that the frequency of a child's behavior is related to its consequences. Simply put, if we do something and the consequence is good, we are more likely to do that behavior again; if we do something and the consequence is bad, we naturally won't do that behavior again.
Younger children cannot fully grasp their understanding of the world and what they should and should not do. They only have a vague concept, so when parents try to explain to them why they should or should not do something, children may not fully understand even after listening.
If a 3-year-old child is upset before bedtime, parents can set up a reward plan with them. Every child in each family is different, and parents can teach their child: "I will only ask you to go to bed three times at most every night. If you can go to bed within those three times, you will get a sticker or stamp for that day. When you have collected a certain number of stickers or stamps, you can exchange them for a reward." The reward can be a gift or an activity, such as going to a special place with the family.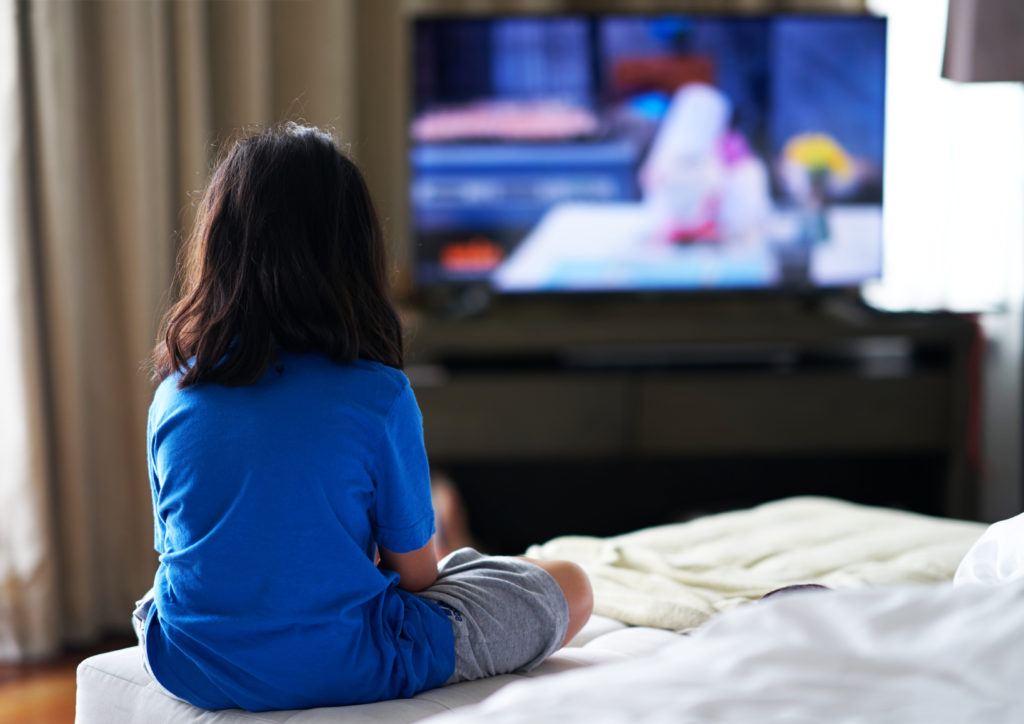 When a child refuses to sleep at night and only wants to watch TV, parents need to remind them: "This is the first time we're reminding you to go to bed." If they still refuse to go to bed, parents should remind them that they will get a sticker if they go to bed within three reminders. At the same time, parents should bring out a notebook and stickers to show the child. If the child still refuses to go to bed after the second reminder, parents should say, "This is the second reminder; please go to bed. You can still get a sticker if you go to bed now." If the child still doesn't comply after the third reminder, parents should say, "We've reminded you three times already, and you still haven't gone to bed. We won't give you a sticker, and we'll have to put things away now."
The child may become emotional and cry, and may even demand stickers or TV. At this time, it's important for parents not to give in and let the child watch TV or receive a sticker. If the child is able to succeed in getting a sticker or watching TV, they will learn that if they cry for long enough, they will get a good result.
Parents need to be firm and prepared for a prolonged battle at this time. They can remind themselves that this is a difficult but ultimately beneficial process. When the child continues to cry without getting a sticker or TV, they will gradually learn that being emotional doesn't work. Not only does it not work, but it also means they won't get a sticker or watch TV, which is not good. Gradually, they will learn not to use this method and will try to do what their parents ask them to do in order to earn stickers.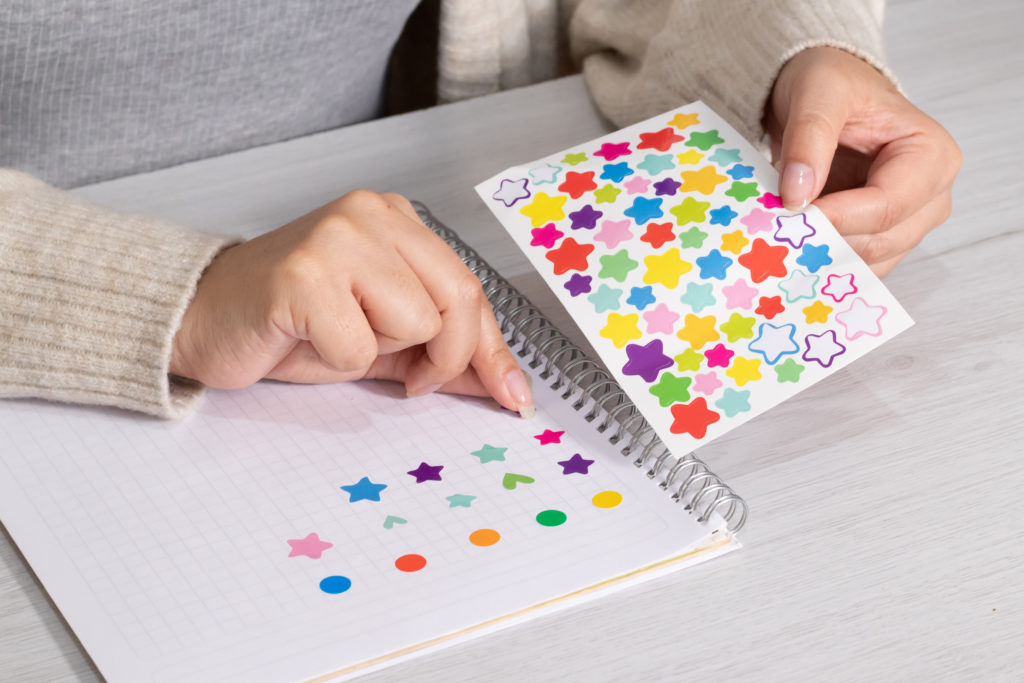 Parents often feel that using reward programs or tempting children with prizes is not good, and they feel that it is bribery behavior towards children. However, the biggest difference between reward and bribery is time. Usually, bribery occurs when the child is already uncooperative and the parent offers a sticker if the child goes to bed now. This belongs to bribery. But rewards are predetermined in advance and not given when the child is throwing a tantrum or having a mood swing to motivate them to do something good.
Reward items are a way to increase their motivation. Reward items can be gifts or food. If parents feel that it is too materialistic, it can also be an opportunity for an activity or verbal praise. Verbal praise can also increase the child's motivation. As the child grows up, this kind of reward may not need to be so externalized. They will gradually receive rewards from their parents' words or actions, and it will become a reward in their own minds.
When they slowly do well, they no longer need external motivation. They will give themselves motivation and think, "I have grown up, I can do it, I am smarter." So, the reward program does not need to be done for a lifetime, but we need to give them a small incentive when they do not understand the world and their values are not very strong at the beginning, and over time we can gradually reduce the rewards.
Finally, parents need to understand that there are many factors that need to come together for a reward program to be successful. The adults in the family also need to implement the reward program consistently. It cannot be just the father giving stickers while the mother does not.
Secondly, we need to follow through. Thirdly, some things need to be done immediately. For example, if something happens at night, we need to give stickers right away and not wait for a week to do so. Fourthly, we need to be flexible. If the child wants to change the reward item every time, we should cooperate and not give the same gift every month.
If parents have set up a reward program at home and feel that it is not effective, there may be some adjustments needed in these details. If parents feel that it is not very effective, they can seek advice from teachers, social workers in the community, or other professionals to discuss how to adjust the reward program to help children do well.